Pawn, Buy, & Sell Instruments in New York City
Looking to buy or pawn an instrument. At both of our locations in the Bronx, people can easily buy and pawn instruments as well as buy other instrument pieces like replacement guitar strings & more. We are also an authorized seller for many great instrument brands. Additionally, we sell guitar strings and cowbells that are made right in the Bronx and are exclusively sold by us. So if you need instruments, pieces of an instrument, or repairs for your instruments, please give us a call or visit us at one of our locations in the Bronx.
Buy Instruments From Paradise Pawn in NYC
If you are looking for a new guitar, keyboard, drum kit or other instrument, you can come down to one of our two locations in the Bronx. Not only do we sell instruments that have been sold to us, but we are also authorized dealers for a variety of top instrument providers. So if you are looking for new instruments, guitar pedals, amps, tuners, or other musical gear, give us a call or come down to our locations.
Guitar Strings & Cowbells Made In The Bronx
Here at Paradise Pawn we sell guitar strings and cowbells that are made for our shops right here in the bronx. The Paradise Music brand of guitar strings and cowbells are sold exclusively at our locations in New York City and are perfect for a variety of guitars and drum kits. If you need some new strings for your electric, acoustic, or bass guitar, or you need more cow bells, please give us a call or come visit us at one of our two locations.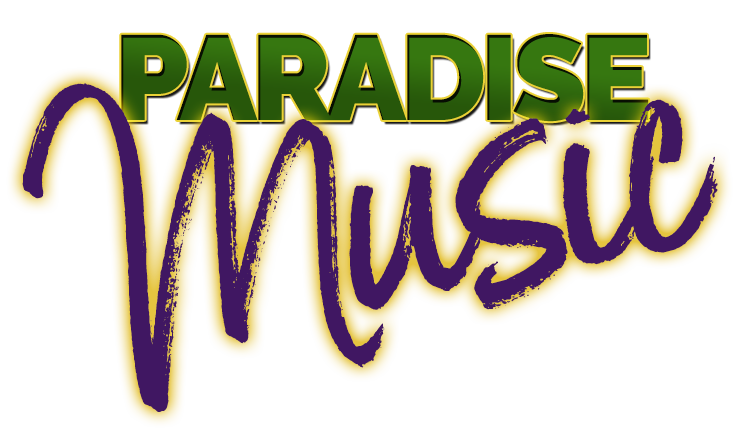 Instrument Repair Services in New York City
If you are looking to get your instrument repaired, we can help. At our Grand Concourse location, we provide instrument repair services. As instrument dealers, we have the replacement parts you might need conveniently at our location. Our team can help repair your guitar, keyboard, or other instrument right on site here at Paradise Pawn. For many instruments, a small defect can greatly impact the sound and tone. Instead of having to buy a brand new instrument, professional repairs can help save your favorite instrument.
Buy, Sell, & Pawn Instruments with Paradise Pawn in the Bronx
Obviously as a pawn shop, we can also help with pawning or buying your instruments. If you have an instrument you would like a loan for or you are looking to sell a used instrument, we can evaluate it at our location and make an offer on it for you. If you are interested in knowing more about the pawning process or looking to buy a used instrument at a great value, please visit us at either of our two locations:
Frequently Asked Questions About Pawning Instruments
via Email Newsletter Signup
Receive $5 off any $20 in-store purchase when you sign up to receive emails.*
Use for the Form Below to Claim Your Offer Now!